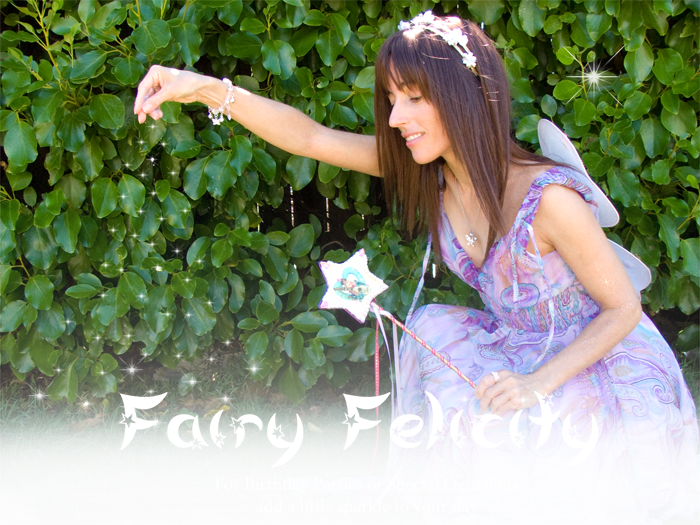 **DEAR FAIRY FRIENDS...
DUE TO UNEXPECTED CIRCUMSTANCES FAIRY FELICITY
IS REGRETTABLY UNABLE TO TAKE ANY PARTY BOOKINGS
UNTIL FURTHER NOTICE.
SHE HOPES TO RETURN SOON!**
"Thinking of you all, Love and Sparkles
from Fairy Felicity"
Fairy Felicity loves to play,
she skips and giggles everyday!
With a pinch of magic and the sparkles of the sun,
Get your fairy dust ready, it's time to have some fun!

Fairy Felicity lives in secret garden on Dewdrop Lane and would love to visit you on your special day.

She loves dancing, playing and making sparkly gifts for her friends.
Her favourite colour is lavender and her favourite treat is blueberries!

For one hour your child and friends will be swept away into a magical world of fairy fun and creativity.

Listen to a Magical Fairy Story

Make your very own Crafty Creation

Spread your wings in a Fairy Dance

Play the Fairy's Favourite Game

Lose yourself in the fun and magic of being a fairy!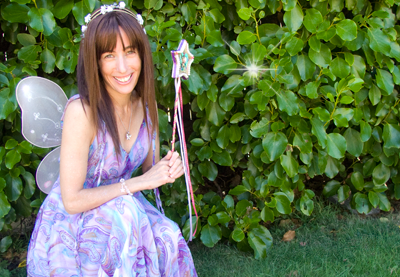 Suitable for ages 3 yrs and up.
Located in Wellington, New Zealand
"The butterflies are my friends and have magic dust on their wings!
I can't wait to share more secrets of being a fairy... See you soon!"


&copy 2021 Fairy Felicity. All Rights Reserved